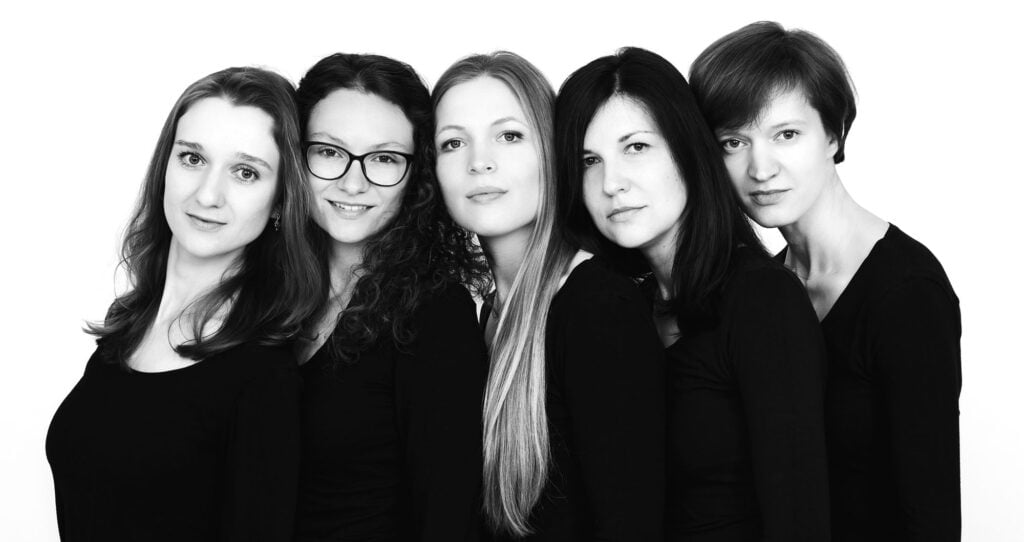 Founded in 2011 by two conductors, Adrija Čepaitė and Antanina Kalechyts, female vocal ensemble "Graces & Voices" has gained international recognition for their exquisite recordings and inspiring concerts performed all across Europe.
The ensemble's distinctive repertoire involves the oldest church music – Gregorian chant as well as contemporary polyphonic opuses commissioned exclusively by the ensemble.
Graces & Voices is widely valued for its distinctive approach expressing the harmony between internal and external beauty which manifests itself in female singing voices.
" The freshness of the voices, their sureness and suppleness make us experience the treasures with astonishing vivacity."
Pizzicato magazine, Supersonic Award
" Immaculately sung and atmospherically recorded..."
BBC Music Magazine, 4 stars
" A most characteristic feature of the ensemble is emotionally elevated manner of singing. One could hear not so much peace, but rather dignified joyfulness."